What's Your Home Worth?

Get a free comparative market analysis of your home's worth sent to you with no obligations.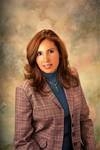 Hi, I'm Gloria
It is with immense pleasure that my associates and I welcome you to this website. We have created this website as a tool that could benefit you now and for the future. This website is consumer friendly it provides you with the information you need. We also provide you with contacts in other services that we know are reliable.
If you need help in any foreclosure matter we have given you resources at the left. There is for youy benefit informatoin on the forclosure timeline, so you can see what happens in each step of the foreclosure. If your at the start of the process we show you diffrent methods of relief options. In Short Sale vs. Loan Modifications we explain the diffrences and we give you are proffesional opinion on which is more effective.

Are you thinking of selling your home or even buying one? Then stop by the Seller Resource and Buyers Resource. If you are contimplating on purchasing a home but havn't found the house yet; then look over our listings. Who nows you might even find out that your cozy or spacious dream home is one of our listings.

Please feel free to contact us. We have been working with our community for 10 years helping families buy, sell, and save their homes from foreclosure. We have serviced families from the sandy beaches of San Diego to the Splendid Golden Gate Bridge in San Fransisco. We are certified Professional Real Estate agents with expirience in Short Sales and helping people refinance their homes. Yet the only way that you can truly find out how much we can help you is by letting us help you.

FreeForeclosuresCommunityHelp.Com